Mamma Mia! The Five Meanest Moms in Movie History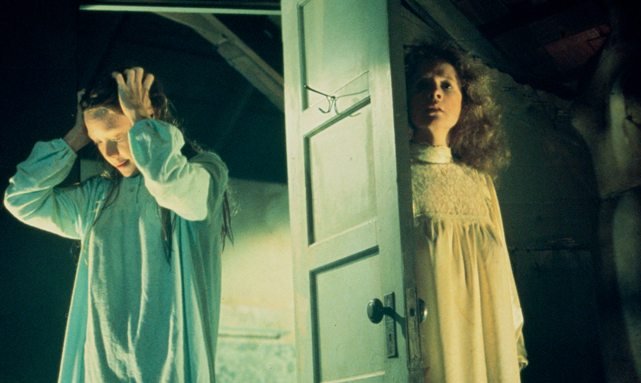 Film has never shied away from exploring the rich, complicated, and in some cases straight-up creepy connection between mother and child. While normal, lovely moms are all fine and good, some of the most fun moms to watch have been downright crazy–and all the more captivating because of it. In honor of Mother's Day we've picked our five favorite frightening maternal figures. Don't neglect to send them a card on Mother's Day.
1. Margaret White, Carrie (1976)
Sure, the cool-kid clique at Carrie's high school do a number on the poor girl. But the groundwork of psychotic abuse already had been laid at home, where the shy girl's Christian fundamentalist mother consistently berates her for "sinning." A bucket of pig's blood might have been the straw that breaks the camel's back. But when Carrie rebels — and tears down her town in the process — its anger and resentment toward her mother that drives most of that rage.
2. Mrs. Bates, Psycho (1960)
Norman Bates seems like a nice enough man. Quiet. Unassuming. Yes, he talks about his mother a bit too much, but Marion Crane thinks that's kind of sweet as she unpacks her things at the Bates Motel and decides to hop in the shower. The secret Norman keeps, though, is that his mother died years ago. Her mummified corpse sits in a chair in their creepy abode. And every once in a while, Norman likes to dress up as mother…and kill!
3. Rosemary, Rosemary's Baby (1968)
A woman's first pregnancy can be a terrifying time. Physical and emotional sometimes drastically alter one's worldview during the nine months of preparation for a new arrival. But the one thing that's unquestioned is the deep bond formed between mother and child while the fetus grows in the womb…even if that unborn baby happens to be the spawn of Satan. Rosemary's troubled look at her new-born is frankly unexcusable.
4. Lucy Harbin, Strait Jacket (1964)
We all recall Faye Dunaway's jaw-dropping portrayal of the abusive Joan Crawford in 1981′s Mommie Dearest, and had this been a list of melodramas, her turn would have landed on the list. Instead, I'm singling out Crawford's performance as a homicidal matriarch hospitalized for 20 years following a double murder who might be picking up where she left off now that she's out. Not surprisingly, Strait-Jacket comes to us from the author of Psycho (another mom-centered horror), but it's Crawford's maniacal acting that catches our eye.
5. The Alien Queen, Aliens (1986)
What could be more terrifying than one alien tearing through the crew of your spaceship? How about multiple aliens tearing through your crew? James Cameron upped the ante when he reimagined a bigger, bolder sequel to Ridley Scott's masterpiece. But Sigourney Weaver's Ripley learns all about the universal power of maternal instincts when she faces down the Alien Queen at the end of Cameron's blockbuster…realizing it takes an exosuit to separate any mother — even an extraterrestrial mom — from her babies.