7 Pieces of Wild West Advice From Quintessential Cowboy John Wayne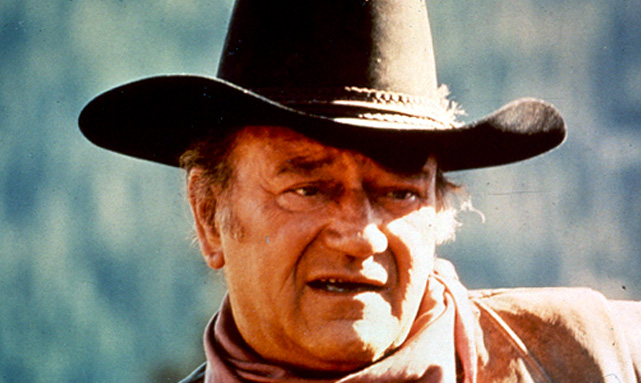 After starring in countless Western classics (Rio Bravo, True Grit, Red River…), screen legend John Wayne has doled out plenty of no-bullshit advice — applicable on the frontier and nearer to home. Here are seven quotes to live by from the man, the myth, and the legend himself.
John Wayne, Bartender: "All right, quit. Nobody's trying to stop you. You wanna quit, quit! Go back to the bottle, get drunk." (Rio Bravo)
John Wayne, Career Counselor: "I know those law books mean a lot to you, but not out here. Out here a man settles his own problems." (The Man Who Shot Liberty Valance)
John Wayne, Financial Advisor: "Good beef for hungry people. Beef to make 'em strong, make 'em grow. But it takes work, and it takes sweat, and it takes time, lots of time. It takes years." (Red River)
John Wayne, Life Coach: "Young fella, if you're looking for trouble, I'll accommodate you. Otherwise, leave it alone." (True Grit)
John Wayne, Personal Trainer: "Sometimes it isn't being fast that counts, or even accurate; but willing." (The Shootist)
John Wayne, Relationship Counselor: "I want you and some young man to have what I had, because all the gold in the United States Treasury and all the harp music in heaven can't equal what happens between a man and a woman with all that growin' together. I can't explain it any better than that." (McLintock!)
John Wayne, Stylist: "That is the dad-blastedest outfit I ever did see." (She Wore a Yellow Ribbon)
Want more Wild West advice? Check out 7 Clint Eastwood Quotes to Live By.