Hey Sweetheart… 10 Films About Looking for Love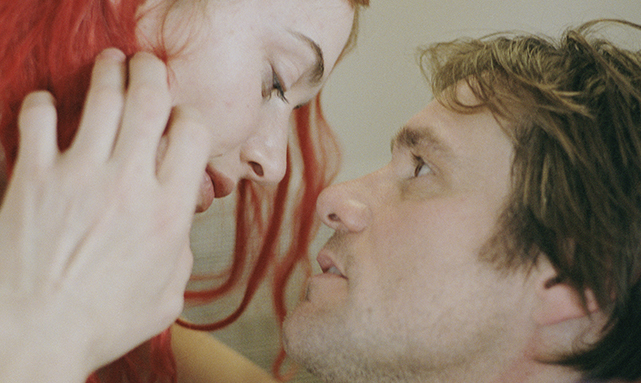 If love were easy, romantic films wouldn't exist. In the movies, the quest for love is like trying to swim across a wide, piranha-filled river while arrows are shot at you from all sides. And in the end, whether we win love or lose love, we learn from it. These ten films preach the gospel of perseverance, no matter what the treasure chest of romance ultimately holds.
1. Hannah and Her Sisters (Woody Allen, 1986)
Thanksgiving parties bookend two years of romance, adultery, betrayal, alcoholism, religious mania and hypochondria among a group of erratic New Yorkers. Lesson learned: Love is better when you accept that it is very unpredictable. Also, New Yorkers can be quite neurotic.
2. Amelie (Jean-Pierre Jeunet, 2001)
Shy waitress Audrey Tatou's heart is so fragile that when she lays eyes on quirky photo collector Mathieu Kassovitz she collapses into a puddle of water. Lesson learned: Love is better when it's fueled by romantic imagination.
3. Harold and Maude (Hal Ashby, 1971)
Bud Cort's wealthy mother keeps setting her son up on dates, but he gets out of them by faking his own death and going to funerals with his girlfriend, eccentric senior Ruth Gordon. Lesson learned: Love whoever your heart desires. It's better when you don't care what other people think.
4. Punch Drunk Love (Paul Thomas Anderson, 2002)
Blue-suited Adam Sandler wants a girlfriend but can't control his wild temper, which comes in handy when Philip Seymour Hoffman threatens his relationship with new love Emily Mortimer. Lesson learned: Love is intense. Embrace it.
5. Lost in Translation (Sofia Coppola, 2003)
In a hotel bar, unhappily married college graduate Scarlett Johansen buys unhappily married actor Bill Murray a sake, which begins their journey through a surreal, lonesome Tokyo. Lesson learned: Love is easy to find when you're lonely.
6. Sherman's March (Ross McElwee, 1988)
After a breakup, a morose filmmaker uses his camera to make a film about the Civil War but instead becomes entangled in the lives of several Southern women. McElwee shot, edited, narrated and lived the movie, making it the greatest one person quest-for-love in cinema history. Lesson learned: Love is better (though perhaps less entertaining) when you put down your camera.
7. Eternal Sunshine of the Spotless Mind (Michel Gondry, 2004)
As you watch this psychedelic-science fiction-romantic comedy, ask yourself: how far would you go to rescue your only memories of true love? If you're Jim Carrey, straight into the darkest areas of your own mind. Lesson learned: Love is about accepting the bad with the good.
8. Casablanca (Michael Curtiz, 1942)
Nightclub owner Humphrey Bogart wants to be with Ingrid Bergman, but she loves resistance fighter Paul Henreid, who is in danger of being murdered by Nazis. Passion and betrayal collide on the road from macho slow burn to touching self-sacrifice. Lesson learned: Love is better when it's not all about you.
9. Groundhog Day (Harold Ramis, 1993)
Crabby weather reporter Bill Murray finds himself in a repeating time loop, which he uses to understand his deepest feelings about Andie MacDowell. Lesson learned: You only live once, so try hard to be genuinely happy.
10. Bridesmaids (Paul Feig, 2011)
Kristin Wiig's instant classic for both sexes not only cements her place in comedy history, it also sets up her character's mission: to endure the endless humiliations of living in a body beset by tranquilizers and diarrhea and find the pure heart of a policeman, nicely played by Chris O'Dowd. Lesson learned: Love is better if you are your own best friend.
Start your own search for love and be sure to catch Eternal Sunshine of the Spotless Mind and Harold and Maude only on SundanceTV.