Daniel Day-Lewis as President, Ed Harris as an Astronaut… American History as Envisioned by Hollywood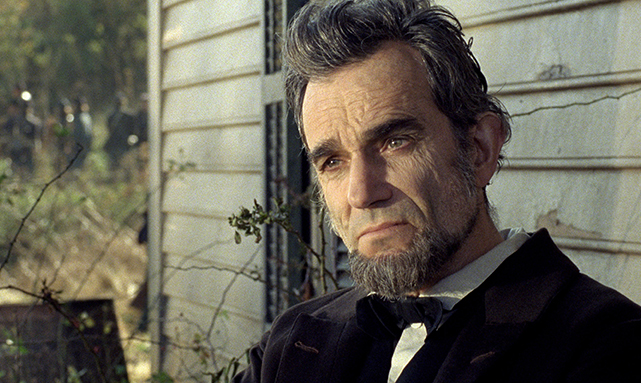 AMC's TURN has re-sparked an interest in the American Revolutionary War. Who knew George Washington had a team of spies?
But if you're a history buff who needs more than a single TV show or historic period to stay happy, you'd do well to consult this list of great historical movies.
1. Saving Private Ryan (1998)
Yes, the storyline revolves around the rescue of the last surviving son of a grieving mother. Even so, Steven Spielberg's real accomplishment is in the first half-hour of the film: perhaps the most powerful and accurate reenactment of the D-Day invasion and subsequent battle ever. It's a crucial chapter in America's twentieth-century identity, and Spielberg (who won a Best Director Oscar) does little to glorify the tragedies.
2. All The Presidents Men (1976)
In the course of investigating the Watergate burglary, Washington Post reporters Bob Woodward (Robert Redford) and Carl Bernstein (Dustin Hoffman) bring down a crooked president. Winner of four Oscars, All The Presidents Men is a reminder of the important role the Fourth Estate plays in our national history — and what we lose without an independent press.
3. Lincoln (2012)
Daniel Day-Lewis' Oscar-winning transformation into our 16th president focuses on the last few months of his life and the effort to pass the Thirteenth Amendment, which abolished slavery. Based in part on Doris Kearns Goodwin's Team of Rivals: The Political Genius of Abraham Lincoln, it's the best kind of history lesson on one of our union's best-loved figures.
4. Platoon (1986)
Inspired by his own experiences in the Vietnam War, Oliver Stone's Platoon creates a visceral impression of what it was like for the soldiers on the ground. Rather than draw big-picture meaning from the conflict that defined a generation of American youth, Platoon — which won four Oscars, including Best Director and Best Picture — eschews judgment about who is right and who is wrong and concludes only that war itself is a horror.
5. The Right Stuff (1983)
This ode to the dawn of the American space program celebrates a period of expansive thinking, as the U.S.A. tackled a brand new frontier. As Alan Shepard (Scott Glenn) and John Glenn (Ed Harris) take those historic early space flights and Chuck Yeager (Sam Shepard) breaks the sound barrier, America still dreams of infinite progress and possibilities. Based on the Tom Wolfe book, The Right Stuff won four Oscars.
6. Sands of Iwo Jima (1949)
This early World War II film about tough but sympathetic Sgt. John M. Stryker (John Wayne, who was Oscar-nominated for the role) and the new Marine recruits he whips into shape before leading into battle is intercut with real battle footage, lending veracity and emotional heft to the tough-soldier shtick.
7. 12 Years a Slave (2013)
The harrowing tale of Solomon Northup (Chiwetel Ejiofor), a free man from New York kidnapped and sold into slavery in the South, is essential, gut-wrenching viewing. Nominated for nine Oscars, the film is an agonizingly vivid take on one of the darkest chapters in our national history.
8. The Grapes of Wrath (1940)
Tom Joad (Henry Fonda) returns home from prison to discover his family displaced from its Oklahoma farm in this Oscar-winning adaptation of John Steinbeck's Depression Era classic. As they trek from the Dust Bowl to California, the Joads come to represent all hard-working families struggling simply to support themselves in director John Ford's timeless — yet still incredibly relevant — tale.
9. Dances with Wolves (1990)
Kevin Costner's directorial debut was a different kind of Western, one that turned a sympathetic eye on the Native Americans' waning frontier and, for a refreshing (and historically accurate) change, revealed the invading U.S. Army as the bloodthirsty savages. Much of the dialogue is in Lakota, with English subtitles. The film won a whopping seven Oscars, including Best Picture and Best Director.
10. Glory (1989)
There is no shortage of Civil War films, but few are as culturally significant as Edward Zwick's depiction of the 54th Regiment of the Massachusetts Volunteer Infantry, composed of African-American soldiers fighting for acceptance and a commander (Matthew Broderick) who believes in them as well as the abolitionist cause. The film won three Oscars, including Denzel Washington's first, in the supporting role of Pvt. Trip.
Like your history a bit more revisionist? Check out the classic mob pic Bonnie and Clyde on SundanceTV.