5 shockumentaries to scare yourself awake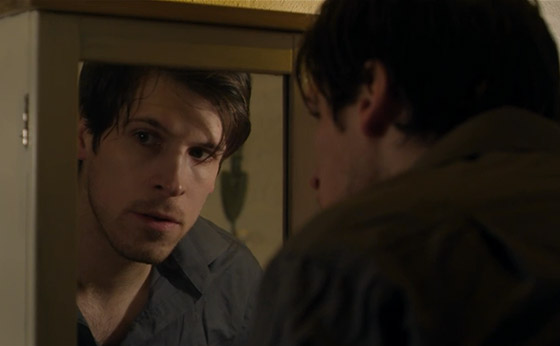 Are you ready to get spooked? Whether you're trick or treating for Halloween or staying home with the lights off and a bowl of popcorn, few things are quite as delightful at this time of year as getting scared silly–especially with a friend to grab on to during the freakiest parts. When it comes to films bound to make you flip your wig, we favor the shockumentary, and we mixed up quite an assortment for you; we dare you to sleep with the lights off after watching THE POSSESSION OF DAVID O'REILLY, airing at 2 AM on Halloween morning (set your DVR).
THE POSSESSION OF DAVID O'REILLY, 2010
When your lover is cheating on you and you've only got one mate to confide in, the last thing you need is a set of demonic stalkers. Holed up in the apartment of an old friend, David O'Reilly learns he's not just being paranoid, and something really is out to get him. Or is it? One thing the film constantly leads you to question is whether David's monsters are real…or just in his head.


QUARANTINE, 2008
This remake of a Spanish film plays upon one of my favorite themes: creepy diseases and apocalyptic plagues. Shot through the eyes of a television reporter going out on a routine assignment that quickly turns into a living nightmare, QUARANTINE explores the depths of depravity, and has a both gory and shocking ending, as is only suitable for the horror genre.


THE BLAIR WITCH PROJECT, 1999
While the origins of the shockumentary style lie in the mondo films of the 1960s, THE BLAIR WITCH PROJECT is probably the movie that brought the idea back to life for American audiences, and established the so-called "shaky cam" horror film as a genre in its own right. I can't be the only one who sat on the edge of the my seat in the movie theater even though I knew the supposedly found footage was fake–this movie is seriously creepy!


THE LAST EXORCISM, 2010
When an evangelical minister agrees to be followed by a documentary crew as he performs a fake exorcism, he has no idea of what they'll end up encountering, and who will end up being involved. Like other films in this genre, THE LAST EXORCISM relies on a gritty, raw style intended to frighten viewers with its immediacy, and the story keeps twisting and turning to the bitter (and fiery) end.


CLOVERFIELD, 2008
Almost 10 years after THE BLAIR WITCH PROJECT, CLOVERFIELD reignited interest in the genre. Again using the premise of found footage, the film takes us into the streets of New York during an attack by a monster through the eyes of observers. In a neat twist, the footage also documented other people taping the event, reminding viewers of the social tendency to whip out a cell phone camera in the face of horror.